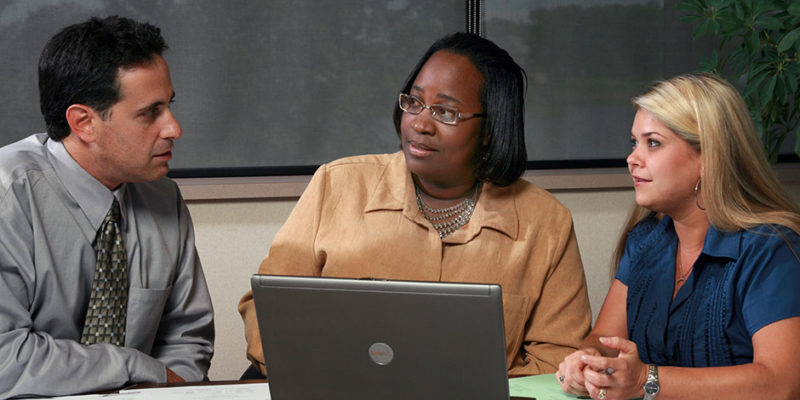 BUILDING A DIVERSE WORKFORCE
Our strength lies in the diversity of our staff's ideas, skills and experiences, and our ability to understand our clients. We believe the best solutions are developed through a collaborative process that embraces multiple perspectives, thought processes and work styles. We strive to build and maintain an inclusive workforce that reflects the diversity of our clients and the communities we work in. Recruiting, networking and outreach are used to find talent in a range of sources. Staff is supported throughout their career through professional development, training and performance management.
MENTORING SMALL AND DIVERSE BUSINESSES
We have a long history of working with and mentoring minority-owned, women-owned, and small businesses on projects and are committed to increasing their opportunities. Strengthening the skill base of these firms enables them to take on greater project responsibilities, enhances diversity in our industry, and bolsters economic growth in the metropolitan areas we serve. Our staff also participates in conferences and events that support professional development, networking opportunities and collaborative partnerships for diverse businesses.
REACHING OUT TO YOUTH
Engaging young minds helps us cultivate a more diverse workforce and foster interest in our profession as a future career choice. College and high school students receive hands-on training and experience through our internship program that exposes them to multiple disciplines within our firm. In return, our staff builds their mentoring skills and gains fresh and valued perspectives. An endowed scholarship for minority undergraduate students was established at the University of Michigan College of Engineering in honor of our former CEO and President and University of Michigan alumnus, Frank Tymowski.
In addition, we partner with local schools by participating in School-to-Work programs and Career Days, supporting STEM education, and mentoring students for local, state and national competitions such as Future City, Mathcounts, and Trig-Star. Our staff also volunteers for educational programs like water festivals, the Great American Teach-In and numerous local community events.