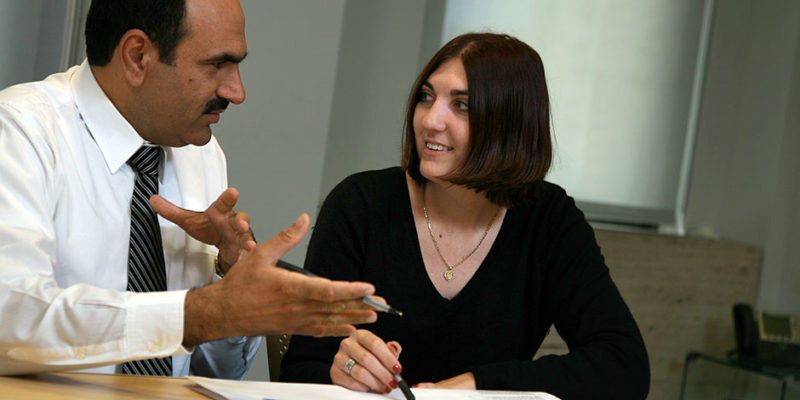 We are looking for people who want to grow their careers in a dynamic environment. Whether you are a recent college graduate or have years of industry experience, there are opportunities for you to advance your career and help shape Wade Trim's success.
Perform a job search to explore our current openings. You may also submit your resume for consideration of future opportunities.
Justin Siegrist, an Engineer in our Water Resources Group, discusses why he chose a career in Civil Engineering in this PBS LearningMedia Career Connections video.
BENEFITS
Wade Trim offers a comprehensive benefit program that allows employees to choose the coverage that best suits their individual needs.
• Medical
• Dental
• Vision
• Flexible Spending Accounts
• Short-Term and Long-Term Disability Coverage
• Life Insurance and Accidental Death & Dismemberment (AD&D) Insurance
• Voluntary Life Insurance
• Voluntary Accident and AD&D Insurance
• Voluntary Critical Illness Insurance
• Paid Holidays
• Paid Vacation
• Paid Personal/Sick time
• 401(k) Plan with a Company Match
• Tuition Reimbursement
• Bonuses
• Employee Stock Purchase Plan
• Employee Stock Ownership Plan (ESOP)
EQUAL OPPORTUNITY EMPLOYER POLICY
Wade Trim is an Equal Opportunity Employer. It is the policy of Wade Trim to provide equal employment opportunities without regard to religion, race, color, creed, national origin, sex, age, disability, height, weight, sexual orientation, arrest record, veteran status, marital status or citizenship status, and to promote the full realization of equal employment opportunity through a positive continuing program. This policy applies to all areas of employment including recruitment, hiring, training and development, promotion, transfer, termination, layoff, fixing rates of pay or other compensation and all other conditions and privileges of employment in accordance with applicable federal, state, and local laws and with the basic dictates of human dignity.
Wade Trim uses E-Verify® in its hiring practices to maintain a lawful workforce. E-Verify® is a registered trademark of U.S. Department of Homeland Security.

INTERNSHIPS
Wade Trim is committed to embracing the next generation through training and education. Internships give students an opportunity to gain much-needed experience within their chosen field prior to graduation. Wade Trim is pleased to provide these opportunities to students who are pursuing a bachelor's degree in Civil and/or Environmental Engineering, Surveying, Planning, or Landscape Architecture. College internships vary from year to year and may be offered in the following market segments:
• Construction
• Industrial, Commercial & Energy (ICE)
• Municipal Services
• Transportation
• Water Resources
Students will obtain beneficial field experience as they work with and learn from our seasoned staff. Responsibilities may include operating field equipment, collecting and/or entering data, completing reports, reviewing plans and assisting project managers. Please use our job search to find available intern positions.